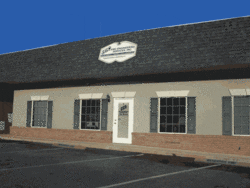 EMC Engineering Services, Inc. began operations in Albany in March of 2004 with the acquisition of Marbury Engineering Company, a local firm in existence since 1913. The acquisition allowed this office to expand it's planning, surveying, and civil engineering services to include landscape architecture, geotechnical engineering, and environmental engineering. This included the specific expertise in municipal and industrial wastewater treatment.
This office then became an integral part of EMC's West Georgia Region with the establishment of offices in both Valdosta and Columbus. This transformed EMC into a regional service provider.
EMC Albany's growth continues today with new leadership and a more diversified client base.
1344 US Hwy 19 South, Suite A Leesburg, GA 31763   (229) 435-6133 (229) 439-7979 (fax)