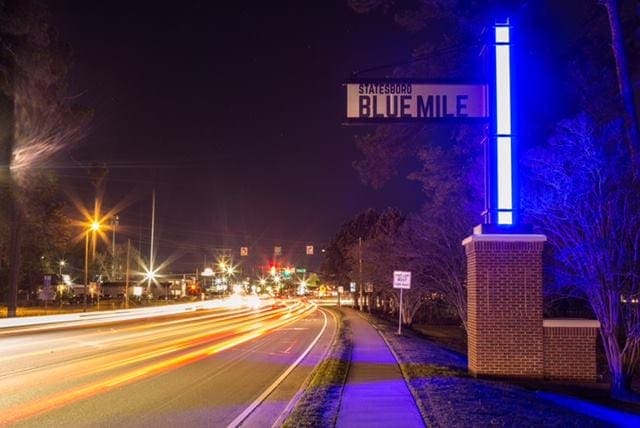 The Statesboro Blue Mile is the approximately one mile of
Statesboro's Main Street that connects visitors and students
from Georgia Southern University to the heart of downtown
Statesboro.
The EMC design team worked closely with the city of
Statesboro to provide an "economically transformative" streetscape
master plan that could be used in a submission for the America's
Best Communities (ABC) competition sponsored by The Weather
Channel with a top prize of 3 million dollars to be given to the
community for the construction of the project.
Statesboro is in the top 8 of America's Best Communities.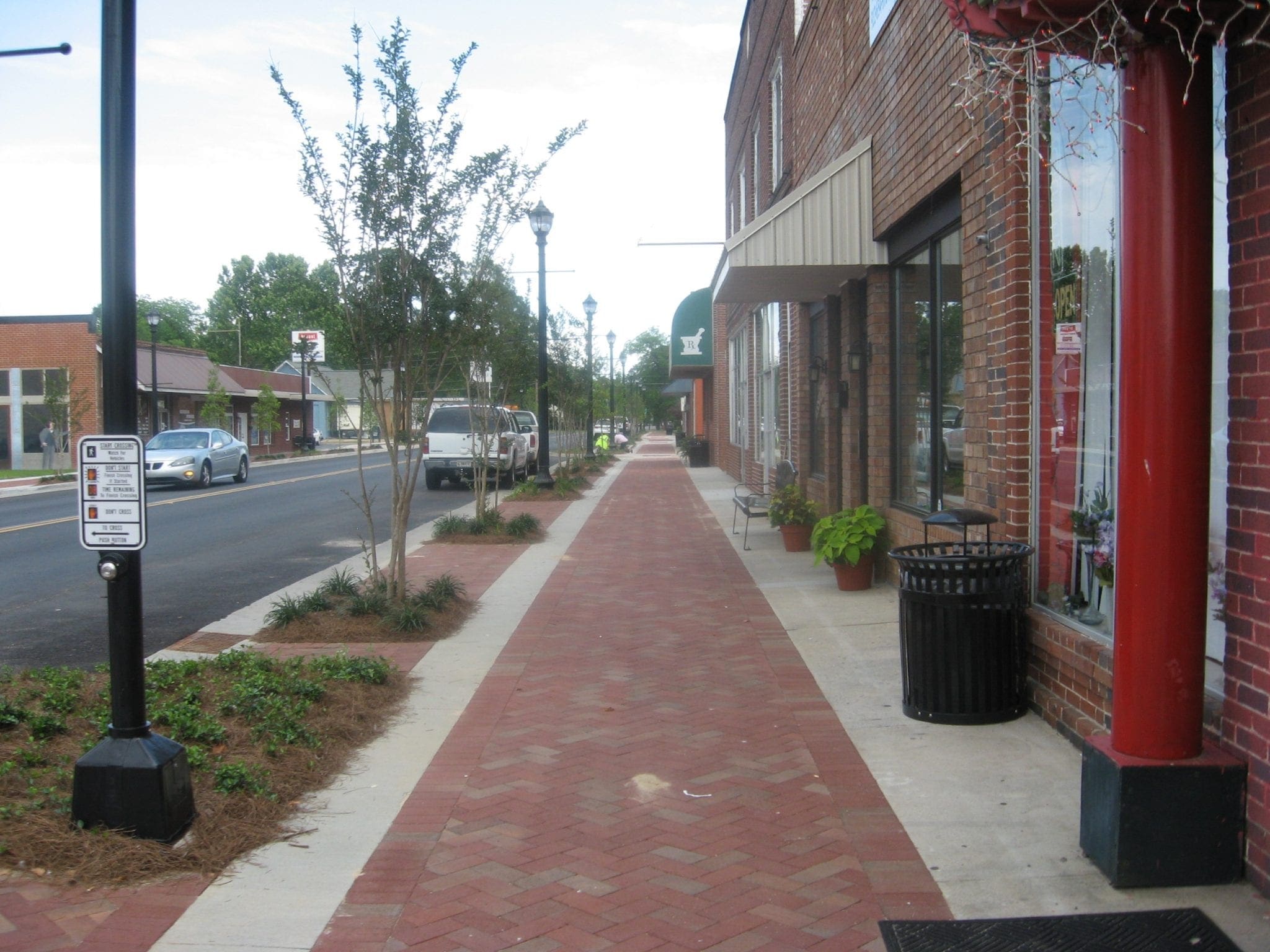 On December 6, 2013 a ribbon cutting and celebration was held in
downtown Glennville GA to dedicate the long awaited streetscape
project. Mayor Roessler proclaimed "Today as a community we celebrate
this successful project that offers wider sidewalks, decorative lighting,
and a beautiful landscape, creating an attractive environment for our
local citizens as well as our current and future businesses."